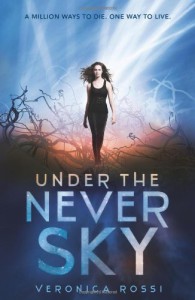 ARIA
They called the world beyond the walls of the Pod "the Death Shop." A million ways to die out there. Aria never thought she'd get so close.
I ran across this book when I was searching titles with the word "sky" for my Monthly Key Word Challenge. Things are moving quickly, which I like a lot.
Another thing I'm liking is that there are two more books in the series, already published. It's so nice to have the next book to look forward to.